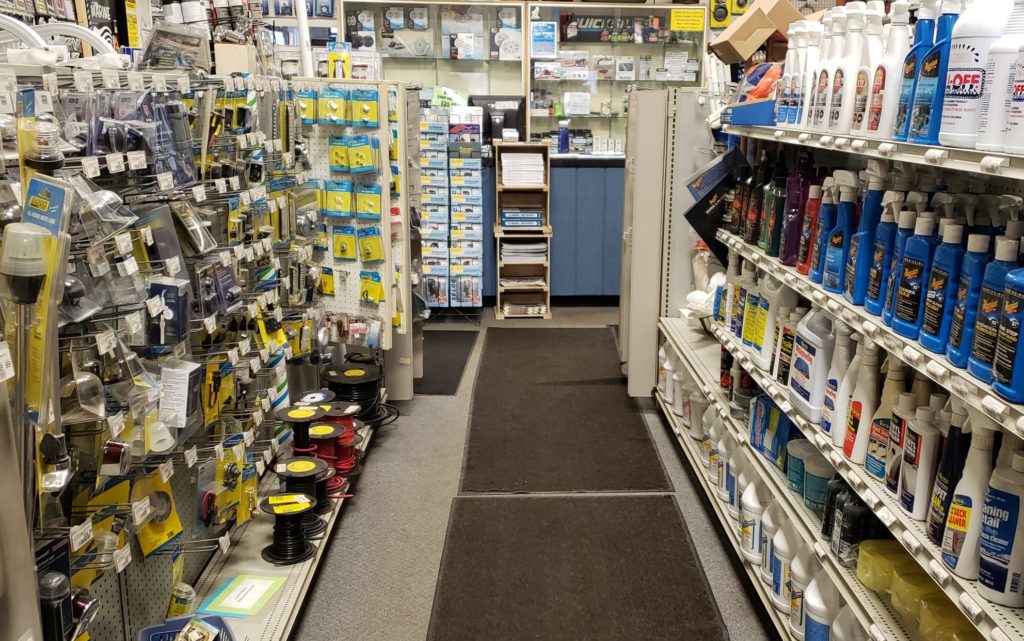 i94 Marine stocks everything you need to have a great day on the lake and keep your boat looking and running like new.



Genuine Mercury Marine & Quicksilver
parts, lubricants, and filter
Parts for many other major brands
Thousands of inboard & outboard parts in stock
Batteries & marine electrical supplies
Cleaners & waxes
Safety gear
Dock lines, anchors, and fenders
Trailer service & electrical parts
Tubes, life jackets, and water toys
Fuel tanks & lines
Marine stereos & 2 way radios
Marine hardware & accessories
Special orders in as little as 1 day!

Call 734-697-3650 & choose option 2 for Parts & Service or email andrew@i94marine.com with any questions.
Looking for Parts?
To help make sure we get you the correct motor parts the first time, make sure you bring the following information:
For Mercury, Mariner, Force, Mercruiser, & Chrysler motors: engine/motor serial number.
For OMC, Johnson/Evinrude, & Volvo motors: engine model number.

Motor model and serial information is usually on a tag or sticker. On an outboard motor, this is usually found on the motor mounting bracket looking at the back of the boat. For inboards and I/O boats, the information is usually located on the flame arrestor, motor cover, or rocker cover. Engine model & serial are usually not listed in the owner's manual unless it has been added by the customer or boat dealer.

Remember, unlike your car, your boat's motor and your boat's accessories are often made by different companies and installed by the boat builder. To find you the correct part we need to be able to look up the information with the correct company. The more information we have, the better we will be able to help.

Don't forget to snap a picture of the parts or serial numbers before you come in or bring the part with you!